Pluviam / Luna Kiss / The Creature Appeal
The Sunflower Lounge, Birmingham.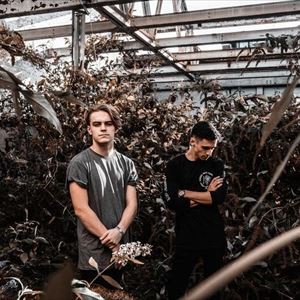 This event is for over 16s only - No refunds will be issued for under 16s.
More information about Pluviam / Luna Kiss / The Creature Appeal tickets
The Future Sound Project
are proud to be working with one of the most talked about new bands in Birmingham on the launch of their debut single.
Pluviam
- Emerging from the want to break away from the norm and create a new exciting sound, Pluviam was formed in February 2018 by singer James Riley and drummer Mike Tabone. The two worked together to test and experiment with the extremities of sound, creating new musical textures that compliment a vast expanse of influences, which range from Indie-Pop to Metal to 20th Century Expressionism.
After three big headline gigs at The Sunflower Lounge, The Flapper and close to a sold out Actress and Bishop, the band have now settled on their pinnacle line up, with original members Tabone and Riley joined by full-time guitarist, Tom Boddison and live bassist, Calvert Stephens (of Effigy for Sleep).
The complete Birmingham quartet are really kicking up a fuss in the underground scene. Do you really want to be the one to miss them?
https://www.instagram.com/pluviamband/?hl=en
Luna Kiss
- Luna Kiss are a rock band from Coventry City, UK. Completed by Wil Russell (singer guitarist), Chris Butler (guitarist), Ross Morris (Bass guitarist) and James Pedley (drummer), the band arm themselves with a latitude of gritty riffs, razor-sharp dynamics and powerful vocal hooks.
Luna Kiss seem to have discovered a new musical sweet spot, where simplicity and intricacy collide. The band has released several E.Ps to date including 'Conjure and Sin'(2013) and 'Gravity' (2015) but it is only in 2018 that the Coventry quartet's extraordinary, amorphous vision has truly come into sharp focus. With influences taken from all over the musical spectrum, Luna Kiss exhibit an admirably stoic refusal to be pinned down to one genre.
The bands debut album 'Following Shadows', due out 2019, was recorded with esteemed producer John Mitchell (Enter Shikari/Architects) at the controls, and has pulled off the neat trick of being both highly distinctive, fresh and perfectly in tune with the ongoing resurgence of visionary rock music. From the melodic oomph of 'You Are' and 'Hold On', to the metallic harmonies of Following Shadows, every moment points to a band with a gleaming, limitless future. As the success of artful figures like Radiohead, Biffy Clyro and Muse increasingly confirms, there really is a big audience out there for rock music that dares to dream and refuses to be limited by expectation.
"Our live shows are dramatic, energetic and creative, and an extension of what you hear on the album states drummer James Pedley. We've toured through Europe, playing everything from small venues in small towns to major festivals in Amphitheatre's, and it's all really helped us to explore and challenge our sound. Lead vocalist, Wil Russell adds 'Following Shadows is the culmination of many musical influences and life experiences we have gathered during our time as a band – it's the record we all wanted to make and we're really proud of what we created. We're looking forward to sharing it with everyone.
The Creature Appeal
- New indie band from the West Midlands